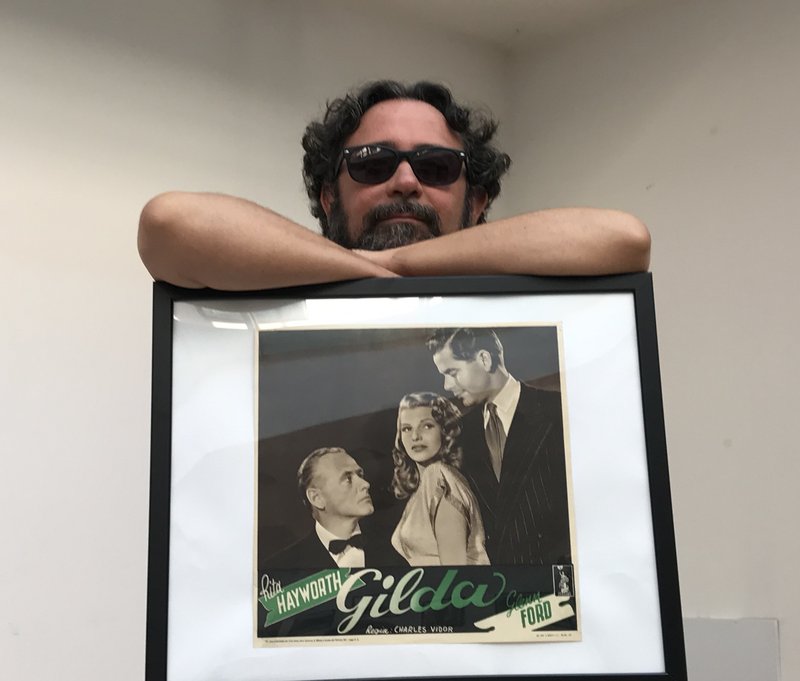 Paolo Zelati, Born in 1975, graduated in Foreign Languages and Literatures at the University of Bologna with a thesis in History of Cinema. Expert and lover of Fanta / Horror Cinema and Literature, he lives in Mantua where he works as a journalist and film critic. Between 2003 and 2005 he collaborated with Lloyd Kaufman's Troma and the newborn Italian publishing reality Arstone in order to import the films of the well-known American independent Company into our country. This romantic adventure is remembered for the monthly magazine "The Independent Store" (directed by Zelati) and for the tribute dedicated to Troma from the Venice Film Festival. In 2004, together with his faithful friend Andrea G. Colombo, he founded the monthly magazine "Horror Mania" for Edizioni Master, an editorial experience that lasted until 2009 (flanked, in 2005, by the monthly magazine "Thriller Mania"). In 2013 the two try again with the magazine "Horror Time", an editorial effort that manages to produce only 4 monthly issues before having to surrender to a distribution reality that is now alienating and unmanageable for independent realities. Other collaborations include Nocturno Cinema, La Rivista del Cinematografo, Il Mucchio Selvaggio, Filmakers Magazine, Rue Morgue, Fangoria, Mad Movies, Diabolique, Radio Onda Rossa, Radio 24, Mantova Antenna Libera and the Moviesushi.it website, which Zelati directed for 5 years.
In 2008 he published "Prince of Darkness - The realistic fantastic in John Carpenter's cinema" (UnMondoaParte Edizioni), a text that analyzes some key films of the American director, underlining (also) their metaphorical / sociological importance. The book features a long interview with Carpenter and some of his fetish actors (Tom Hatkins, P.J. Soles, Nancy Loomis, Charles Cyphers). In 2014 it's up to "American Nightmares - Conversations with the masters of American New Horror" (Profondo Rosso Edizioni, 2014), a book with which Zelati, through 33 interviews with as many masters of American fantastic cinema (personally made between 2003 and 2013 ), tells the evolution of one of the most exciting and creatively stimulating periods in the history of horror cinema: American New Horror (mid-sixties - late eighties). The book compares the artistic, social and political point of view of those who, consciously or unconsciously, for over thirty years, have told, criticized and described the changes taking place in American society through fantastic cinema. Among the interviewees we remember at least George Romero, Richard Matheson, Tobe Hooper, Roger Corman, Sean Cunningham, William Friedkin, John Carpenter, Joe Dante and David Cronenberg.
For over 10 years Zelati, as an agent, has accompanied the champions of Italian genre cinema to conventions around the world: Dario Argento, Asia Argento, Ruggero Deodato, Lamberto Bava, Sergio Stivaletti, George Hilton.
Within the panorama of Italian film festivals, Zelati has been collaborating for years with the SciencePlusFiction of Trieste and the Lucca Film Festival, for which he personally oversaw the tributes to George Romero, Joe Dante and Mick Garris.
Since January 2021, Zelati is the proud Italian Ambassador of the George A. Romero Foundation (GARF).
Cinephile and, therefore, fetishist, from an early age, Zelati began collecting film posters at the age of 9 and, today, can boast what can perhaps be defined as the largest and most selected collection of Italian posters in the world. . The lion's share is certainly played by the section dedicated to American Cinema Noir, made up of more than 700 pieces including 1sheet, 2sheets, 4sheets, posters and original sketches/artworks. Another huge section of the collection is dedicated to Exploitation cinema: more than 8000 pieces present and which will soon be published in volumes dedicated to the various sub-genres: Martial Arts, Hard Core, Pop, Horror, Action / Violence, Blaxploitation, Giallo, Mondo Movies, Rape & Revenge etc. etc.
To this are added several classics of Italian and world cinema, a fair collection of posters dedicated to the legendary American Science Fiction of the 50s and a collection of highly selected photobustas and double photobustas that exceeds 6000 units. Through this material we retrace the history of Italy (from the 30s to the end of the 80s) in a period in which film posters (and all the paper kit) were the only way to bring people to the cinema. The artists who painted these masterpieces were and are painters with a capital P and the "Poster Art" deserves to be included in the history of Italian art of the Twentieth Century.
© Paolo Zelati - All rights reserved
Credits | Privacy Policy